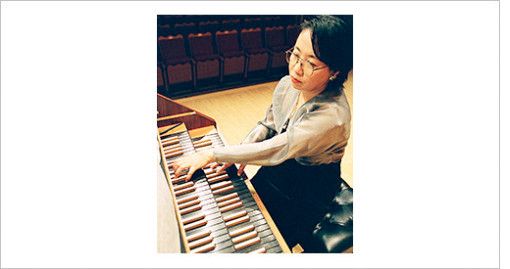 Michiyo Honma
 
Michiyo Honma studied harpsichord,
chamber music under Mitsugu Yamada
at Uenogakuen
Music College in Tokyo, Japan.
She took a private lesson of modern cembalo from Elisabeth Chojnacka.
She was awarded the encouragement
prize in the contemporary music
division at the 7th Paris International
Clavecin Concours in 1985.
Michiyo Honma gives numerous concerts
in Japan and overseas including
annual solo recital at Tokyo Culture
Center Recital Hall with programs featuring
contemporary works from Asia
and Europe and frequent appearances
in Korean festivals. She was invited to
the Festival of Warszawskie Spotkania
Muzyczne in Poland in 1995 and she
performed works dedicated to her by
Wlodzimierz Kotonski.
In the summer of 1999 Michiyo
Honma visited Denmark to record at
Kontrapunkt Studios Ib Nørholm's "A
Path Of Snow And Creaking " which
was released in Kontrapunkt 32303 "Ib
Nørholm Selected works for solo Instruments".
Including the new recording of "A
Path Of Snow And Creaking" all the
works in the CD were dedicated
to Michiyo Honma.